Committed To Creating A Sustainable Future
A Secure Today For A Better Tomorrow!
Sustainability is part of our DNA and our core values have guided our ESG practices, which seek to drive growth and empower communities through our corporate decision-making processes.
We believe that by engaging with stakeholders - including employees, clients, and partners - we can do our part to improve sustainability, better serve our community, and simultaneously deliver out performance for our company.
This begins with leading in those areas where we have the skills and ability to make an impact, be it on a local, national, or global level.
We recognize our responsibility to protect the environment we are in, promote social welfare and development, and always operate with good governance practices. We have implemented a range of initiatives, broadly classified under three pillars, that align with our values and contribute to a more sustainable future.
Business Responsibility and Sustainability Reporting (BRSR) - FY 22

Environment, Social & Governance (ESG) Policy
Our Focus Areas
We endeavor to proactively guide our operations to deliver solutions and products with minimal impact on our environment. For this, we collaborate with stakeholders, industry experts, civil societies, and service providers to harness their expertise and efficiency. Care is taken to comply with local environmental regulations as appropriate while driving thought leadership and innovation for sustainable practices.
VERSION 23 - A step towards a Greener World
Our continual quest is to reduce our carbon footprint, and the recently unveiled Version 23 is testimony to it. Our packaging is now visibly smaller by 38% and made up of 100% biodegradable and reusable material. All of this greatly contributes to cutting down the use of natural resources for our packaging materials, hence saving trees and water in the process, as well as fuel for transportation. This version is purposely designed to be 'CD-less,' as we have stopped the usage of Compact Discs. Thus reducing the e-waste that gets generated. All these small steps put together result in us greatly reducing the carbon footprint.
EPR - Leading the way by Recycling E-waste
We take pride in sharing that we are probably amongst the very few in this industry to proactively adopt, implement and publish the EPR report as per guidelines formulated under the E-waste management rules 2022. As per this, we take 100% ownership of disposing of our e-waste by setting up centers that are easily accessible to our customers and partners. The waste disposal is being done through an Authorized E-waste recycler.
Energy Conservation - Heading Towards A Brighter Future
In our efforts to conserve electricity consumption across our offices, operations and R&D facilities, we have opted for efficient lighting. In addition, we also use renewable energy to service 3% of our total power requirements and 9% of our R&D power requirements.
As an organization, Quick Heal is committed to being a responsible member of the community and supports a range of programs and activities that enhance local, regional, and impacted communities.
Driven by our goal is to make 'Cyber Safety a fundamental right for all', we believe in taking actions that will create a well-informed society that is cyber secure. We collaborate with all our stakeholders, partners, customers, investors, industry bodies and local administrations to further the cause of Cyber Safety. As an organization, Quick Heal uses Education and Health Care as two leavers to bring about societal impact.
We continue to adopt and implement programs that enhance the welfare of our own employees as well as partners and motivate them to act in the interest of society.
Our People : The Driving Force behind our Success
We encourage all employees to unleash their true potential by enabling customer centricity, fostering innovation, and ensuring that there is learning for all. Our core values include:
Customer Centricity : Offering great solutions, services and processes for superior customer experiences
Fostering Innovation : Innovating today to create a secure digital world of tomorrow
Learning For All : Empowering diverse learning programs to help employees grow professionally and personally
Cyber Shiksha for Cyber Suraksha - 30 Lakhs lives impacted (UN-SDG 4)
Our program,​​"Cyber Shiksha for Cyber Suraksha," aims to create cyber safety awareness in schools and colleges through street plays, workshops, and webinars across India. Through this, we organize workshops for students from all strata, including those from government schools and corporation schools. The activities are conducted at pre-targeted areas where there is a mass gathering and includes hawkers, street vendors etc. The purpose of these activities is to educate various underprivileged sections of society on how to minimize risks on the internet. Altogether, we have touched over 30 Lakhs lives to date.
Earn and Learn Program - 7.6 Lakh lives impacted (UN-SDG 8)
Through this unique train-the-trainer based program, we equip our volunteer's with appropriate training and materials to build up their capacity in spreading cyber security awareness amongst schools, colleges, and the community at large. Student volunteers have been conducting seminars, workshops and employing creative expressions like 'nukkad-nataks' to relay the message on the importance of cyber safety. This initiative alone has reached out to over 7.6 Lakh lives.
The Arogya Yan - 4 Lakh lives impacted (US-SDG 3)
Our state-of-the-art, fully equipped medical van donation initiative brings medical aid and healthcare to rural areas in India, where people often lack access to proper medical facilities. The fully equipped vans travel to remote locations, to provide basic health check-ups, diagnoses, and essential medicines. As of today, these vans have reached over 4 lakh people in 600 villages across 10 states.
In accordance with our commitment to good corporate governance, we adhere to a robust set of policies, procedures, and guidelines rooted in sound ethics.
We have proactively upheld good governance practices and are constantly striving to enhance our standards. Our corporate governance framework complies with the Indian Companies Act, SEBI regulations, and listing agreements with Indian stock exchanges. To strengthen our culture of compliance, we have our policies and procedures which are duly updated in line with Government laws. In addition, the company also relies on committee structures to ensure its most senior and experienced professionals focus on core business objectives following the business ethics and integrity.
Robust ESG Governance
At Quick Heal, there is a three-tier governance structure to support the overall ESG initiatives.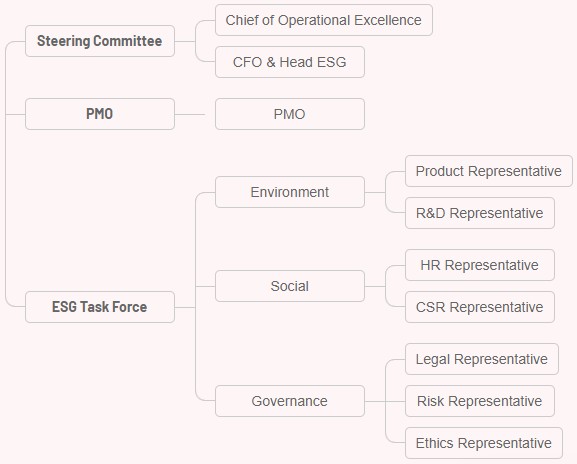 ESG as part of Executive Score Card
At Quick Heal, ESG is part of the executive performance scorecard as well as the employee scorecard. This enables us to align our actions with our intent.
BRSR for FY22
Quick Heal proactively published the Business Responsibility and Sustainability Report (BRSR) for FY22 and pushed the boundaries on corporate disclosure and transparency.
Policies
Related Party Transaction

Prevention of Insider Trading Policy

Vulnerability Disclosure Policy